BA (Hons) Fine Art, PGCE (Secondary Art)
I am very much an explorer of art techniques, experimenting with ideas and materials. I see myself as on a journey, gathering and making a wide range of visual paraphernalia and detritus along the way. I am accumulating an ever increasing bank of 'parts' and building the ideas into a collage of 'the whole'.
In this group workshop we built a sculpture out of a single sheet of cardboard. The openings intrigued me and I took photos with strong contrast to draw shapes with my object.
Collage and abstract painting
Mixed media and material exploration
Mark making and experimentation
Mixed media - working the surface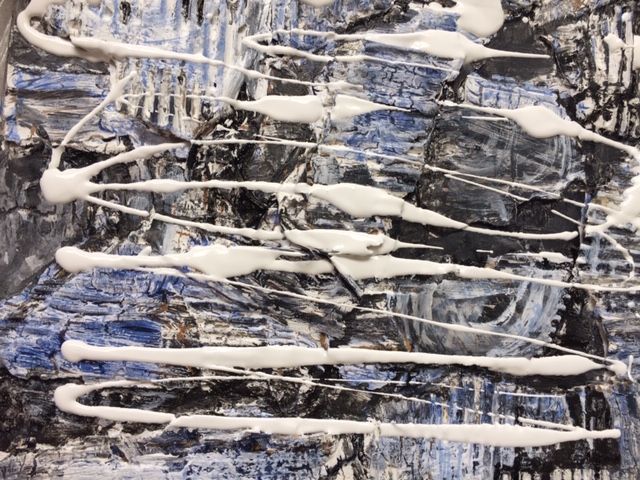 Mark making with ink and random objects
Please click on the button for my CV