Plymouth Art Weekender 2020 has taken place in unprecedented times and conditions. It is down to the hard work of the PAW team and all participating artists that it is happening at all. PAW 2020 is one of a very few live events that is happening in Plymouth. The safety of the artists and the audience are the utmost concern of PAW and All at Sea. When you visit PAW2020, please do so with no more than 5 other people, and please do not gather in groups or more than 6 during the festival. The friendly PAW Team made sure that venues and festival volunteers implemented these rules too. https://plymouthartweekender.com/covid-19-safety-guide/
We produced an outdoor installation and evolving collaborative drawing performance, reflecting on the environment and our relationship to it. Ever-lasting domestic plastic and packaging are transformed into Fossils of the Anthropocene.
As part of Plymouth Art Weekender, 25-27th September 2020, Rhizome staged an innovative and exciting event, 'All At Sea', highlighting the problem of plastic pollution. See the listing here: https://plymouthartweekender.com/all-at-sea/
Social Media: #RhizomeArtists #PAW2020. Instagram https://www.instagram.com/rhizomeartists/
Follow us on Facebook https://www.facebook.com/rhizomeartistscollective.
Our world is drowning in plastic- literally. It's in the sea, the soil and even the air we breathe. We see pictures of Sea-birds, fish and animals caught in nets and fishing lines, plastic obstructing their guts, we learn of zooplankton eating microplastics which then get into the food chain for human consumption. It will even define the age we live in: the Jurassic Period is famous for its well preserved fossils, ours will be infamous for the plastic preserved in its rocks. This stuff just doesn't go away. We all need to act, because we are all part of the problem.
And in order to act, we need to become personally and emotionally engaged. This is where Art can play its part, and why Rhizome Artists Collective, a group of locally based professional artists, have devised their performance.
Set in Tinside Lido, against the beautiful backdrop of Plymouth Sound, it will feature a live collaborative drawing performance and an installation with domestic plastics reimagined as artistic forms, such as fossils and seaweed. Using the stuff we all have in our homes - plastic packaging, cartons, even the man-made fibres in our clothes- drives the point home; we must all play our part in the war on plastic.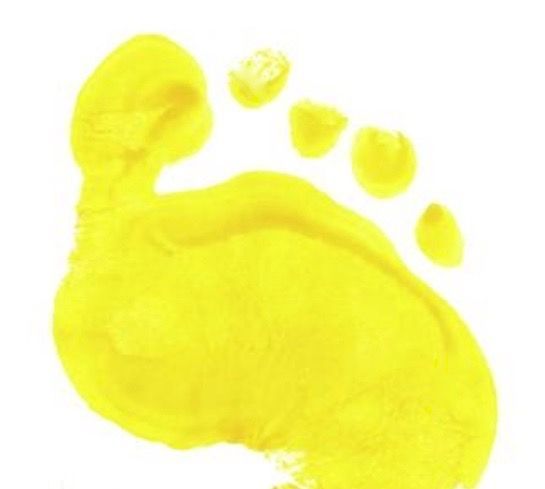 Can't make it down to Tinside? Want to get involved? You can join in:
Draw/trace/print/ your 'carbon' footprint. Write/illustrate how you can reduce your plastic use and help the environment
Post your illustrations to Instagram: #paw2020 #rhizomeartists #plasticfreeplymouth #savetheplanet
Participate in campaigns, cleanups and education to help reduce plastic use and abuse in the environment
The site for our project is the iconic Tinside Lido on the Hoe in Plymouth. We are very grateful for the support of Plymouth City Council and the Life Centre staff and management.